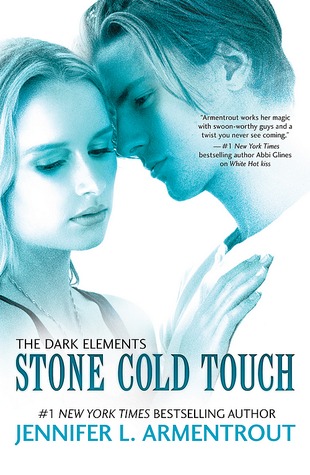 Title & Author:
 Stone Cold Touch by Jennifer L. Armentrout  
Series: 
The Dark Elements #2
 Publisher:
Harlequin Teen, 446 pages
 Release Date:  
October 21, 2014  
Genre:  
Paranormal  
Source:
Provided by the publisher    
 

Amazon

 |  

Goodreads

  | Jennifer L. Armentrout

 SYNOPSIS: (According to my husband, who has NOT read the book —  see how well he listens to my bookish ramblings)
Gargoyles do hot things in the backs of cars because they take their shirts and pants off all the time.  If that's not enough, they have to work with the demons to save earth from dying.  STONE COLD FREAKING TOUCH!!