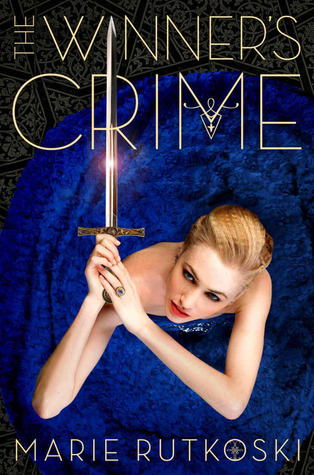 Title & Author:
 The Winner's Crime by Marie Rutkoski  
Series: 
The Winner's Trilogy #2 
 Publisher: 
Farrar, Straus and Giroux , 416 pages
 Release Date: 
March 3, 2015   
Genre:
 Fantasy  
Source: 
ARC provided by publisher (thank you!)    
 

Amazon

  |  

Goodreads

  |  Marie Rutkoski
 SYNOPSIS: (According to my husband, who has NOT read the book —  see how well he listens to my bookish ramblings)
Betty cried a lot because she just wants heart confetti to happen.  The boy and girl long for each other but its forbidden and it sucks that they can't just be lovers.  The tension is like… OMG GIRLFRIEND.  READ THE BOOK.