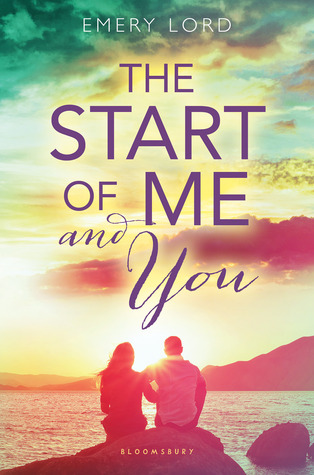 Title & Author:
 The Start of Me and You by Emery Lord  
Series: 
N/A
 Publisher:
Bloomsbury, 384 pages
 Release Date:
March 31, 2015  
Genre: 
Contemporary  
Source: 
Provided by the publisher (thank you!)     
 

Amazon

  |  

Goodreads

  | Emery Lord
 SYNOPSIS: (According to my husband, who has NOT read the book —  see how well he listens to my bookish ramblings)
A girl is a real headcase after her boyfriend dies.  Enter Super Nerd.  The day is saved!  Sounds great!  Read it!