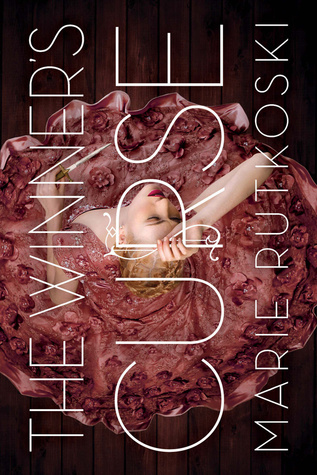 Title & Author:
 The Winner's Curse by Marie Rutkoski  
Series: 
The Winner's Trilogy #1 
 Publisher: 
Farrar, Straus and Giroux , 355 pages
 Release Date: 
March 4, 2014   
Genre:
 Fantasy  
Source: 
Purchased    
 

Amazon

  |  

Goodreads

  |  Marie Rutkoski
 SYNOPSIS: (According to my husband, who has NOT read the book —  see how well he listens to my bookish ramblings)
An attractive girl of high standing goes to the meat market (Yes, men are treated like meat in this book.  I am disgusted!) and spends major bucks on a hot boy.  They get frisky with one another, but this is not okay because their people hate each other.  Bombs explode and people get slaughtered!  I don't know why, but Betty was mad at me (I'm serious.  She gave me some serious attitude.) because I don't know how to braid her hair.  She doesn't even wear braids!  WTF?